Laundry
Energy Saving Tips
Load up on these energy efficiency tips for your washing machine and dryer.
Laundry is a chore that most people do weekly, if not more often. If you're not careful, your washer and dryer's energy usage, coupled with the amount of water used for laundry, can really put a stain on your utility bills. Before you do another load of laundry, check out our energy saving tips for using your washing machine and dryer.
The average washing machine uses 350 to 500 watts per load, while dryers can require between 1,800 to 5,000 watts per use.
Is Your Washer and Dryer Taking You to the Cleaners?
Wash Full Loads of Laundry
Always run full loads of laundry, regardless of what type of washer or dryer you have. You could save up to $30 a year just by doing one less load of laundry a week.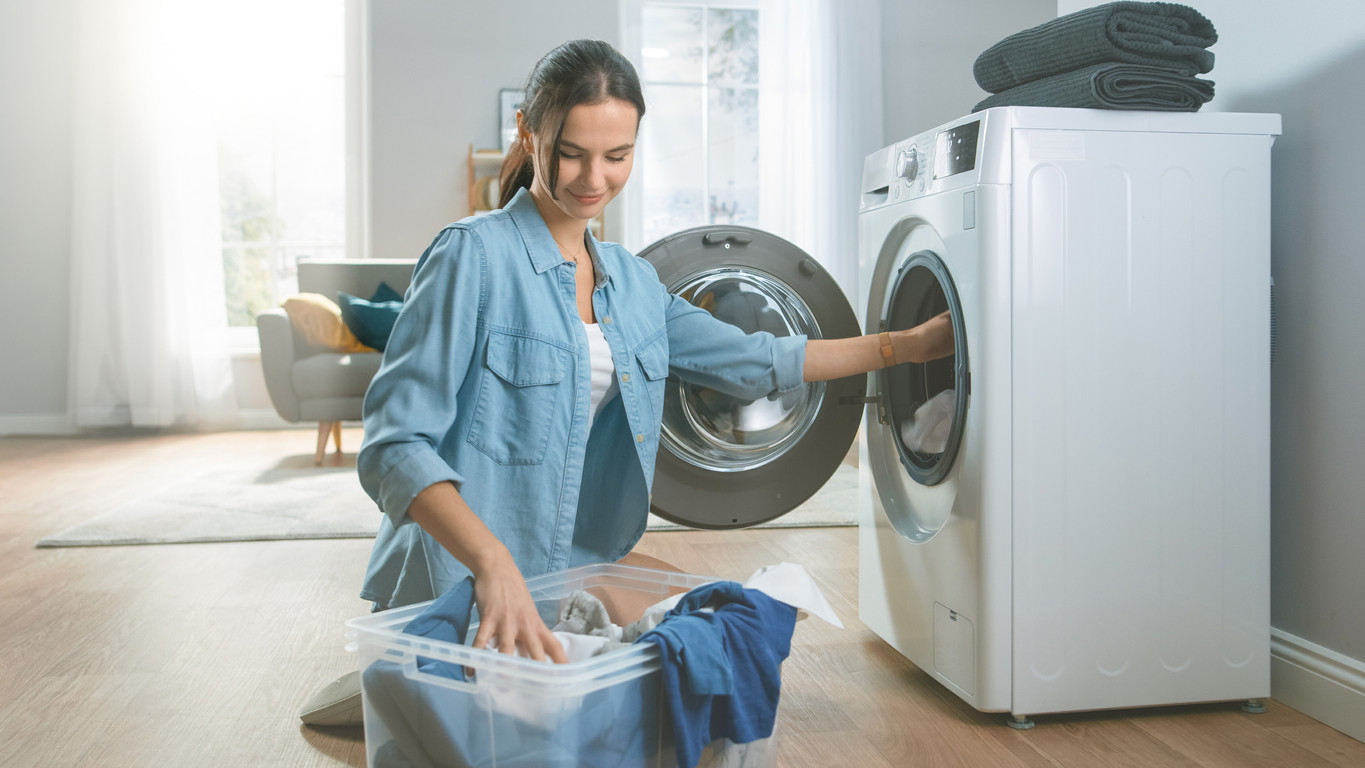 Switch to Cold Water
It's good practice to wash your clothes using cold water. For one, switching your temperature setting from hot to warm can cut a load's energy use in half. If that's not enough to convince you, just remember that hot water is damaging to clothes and will shrink and wear them out quicker. The water also doesn't get hot enough to kill germs, so you're better off letting your dryer work its magic anyway.
Throw in the Towel
When you dry your next load of laundry, throw in a dry towel with it. A dry towel will help soak up the excess water that many washing machines leave in your clothes and will significantly reduce your drying times. Even if you have a gas dryer, you can still save money on your electric bill.
You likely sort your white clothes from your dark-colored clothing to protect the color, but you may also want to sort your clothes by fabric to save energy. Mixing heavier fabrics (think: wool, denim, tweed, corduroy, etc.) with lighter ones (cotton, silk, nylon, etc.) can slow down the drying time and run up your energy bill.
Sort Your Clothes
Use Dryer Balls
Wool or rubber dryer balls can help circulate air, allowing your clothing to dry faster. The less the dryer is running, the more you save.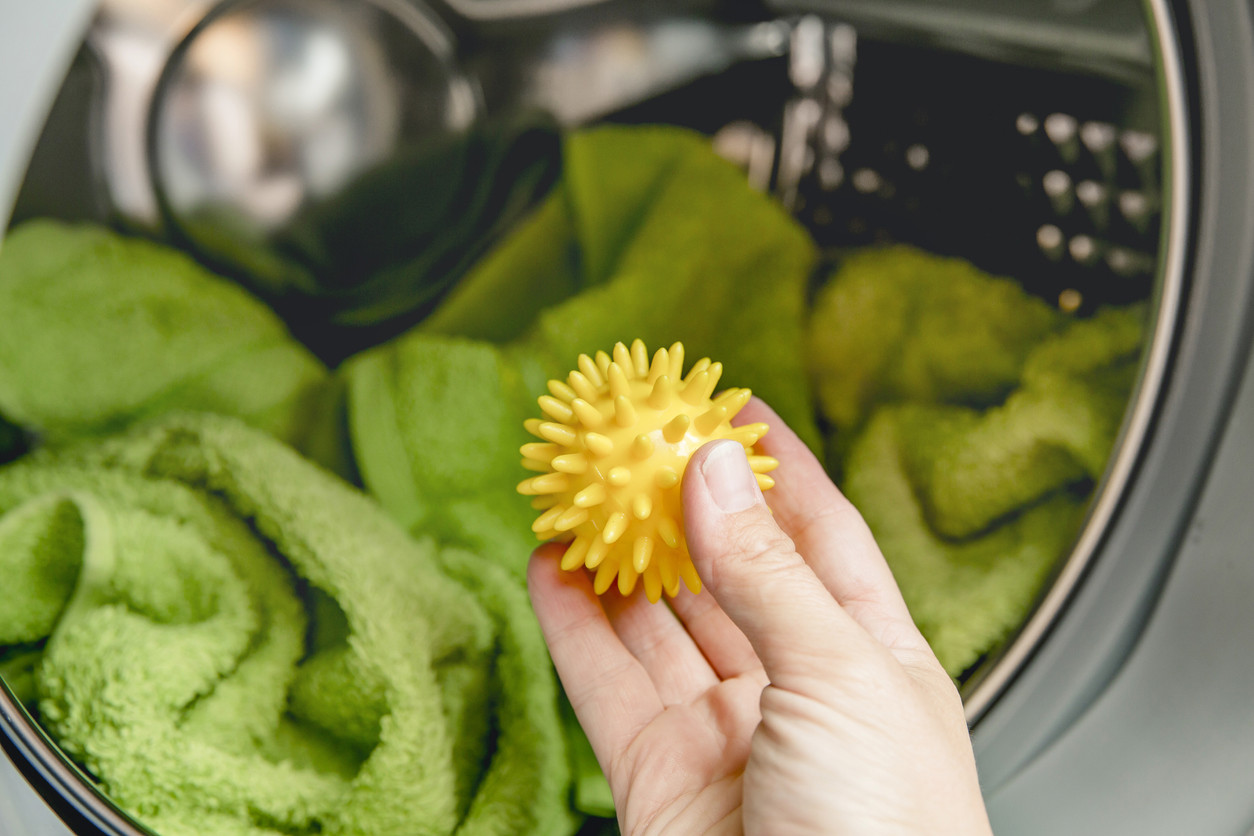 This may seem obvious, but air-drying clothes, as opposed to using your clothes dryer, is an easy way to save money. In the summer when it's warm outside, simply grab some clothespins and run a line to hang up your clothes to dry. In the winter, you can use a clothing drying rack to hang your clothes to dry inside.
Air-Dry Clothes