Update on Electricity Customer Choice in Ohio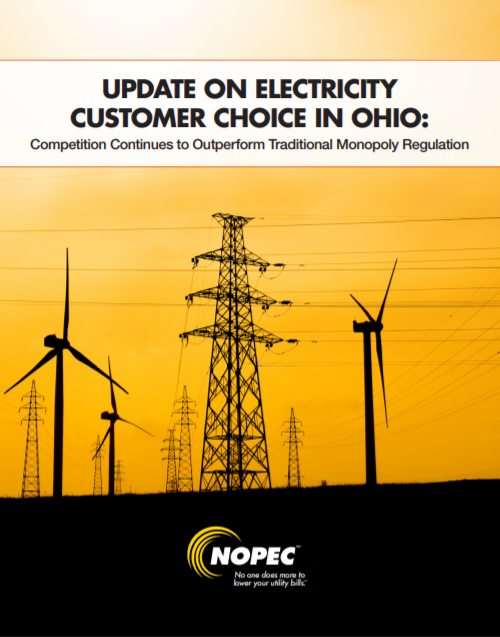 NOPEC takes the advocacy part of its mission extremely seriously.
We undertake efforts like commissioning this important, impactful study to ultimately benefit our communities, residents and businesses by educating energy policy influencers and, in doing so, helping to make housing and doing business in Ohio more affordable by lowering utility expenses. We think you'll find the conclusions of this latest study thought-provoking, particularly in light of the current energy debate taking place in our state.