A New Philanthropic Organization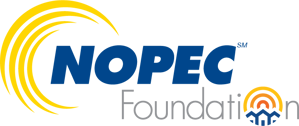 The NOPEC Foundation was created to help communities and non-profit organizations in NOPEC's footprint fund projects which may not be conventionally served by alternative grants or public resources. 
The NOPEC Foundation supports causes that align with its mission to positively impact NOPEC member communities in these following areas:
Health and Medical

Social Services

Environmental

Community and Economic Development
Foundation funds for the 2023 round of funding will be administered through the Cleveland Foundation.
Applications for funding will be available April 1 - July 1, 2023.
The NOPEC Foundation is a separate, private 501(c)3 organization funded through contributions from both private and non-profit entities.
Qualified 501c3 nonprofit organizations

 

Located within a NOPEC community or serves NOPEC communities

 

Governmental e

ntities

from NOPEC member communities

 
The following list of projects are just a few examples of the types of projects that might qualify: 
Investigative early projects

 

Feasibility studies

 

Diversity & inclusion programs

 

Poverty reduction programs

 

Energy equity initiatives

 

Inter-community cooperative programs

 

Capacity building

 

Bridging the "Digital Divide"

 
In general, it is the expectation of the Foundation that awards will generally be between $10,000 - $40,000, depending on the type of project. 
The NOPEC Foundation will begin accepting applications for the 2023 calendar year on April 1, 2023 with an application deadline of July 1, 2023.  
Foundation awards will be announced in fall of 2023.