Do Not Knock Program
Put an end to pesky door-to-door solicitors in your community with NOPEC's Do Not Knock Program
No one likes a pushy salesperson, especially when that unwanted solicitor shows up at your home. However, no matter how many times you tell them you're not interested in their products, more just keep showing up.
One of the most effective ways to stop door-to-door solicitation in your neighborhood and community is through the Do Not Knock Program. By registering your community as a Do Not Knock community, your residents can choose to add their home to a list of addresses that for-profit solicitors are not allowed to go to.
The Benefits of Becoming a Do Not Knock Community
As soon as your community is a part of the program, residents can sign up to add their address to the Do Not Knock Registry and receive a window cling to put near their front door. These window clings along with being put on the Do Not Knock Registry help prevent salesmen from knocking on registered members' doors.
Benefits of NOPEC's Do Not Knock Program include:
Placement on the Do Not Knock Registry
Do Not Knock window clings for residents' homes
Residents avoid being interrupted at home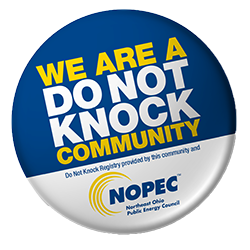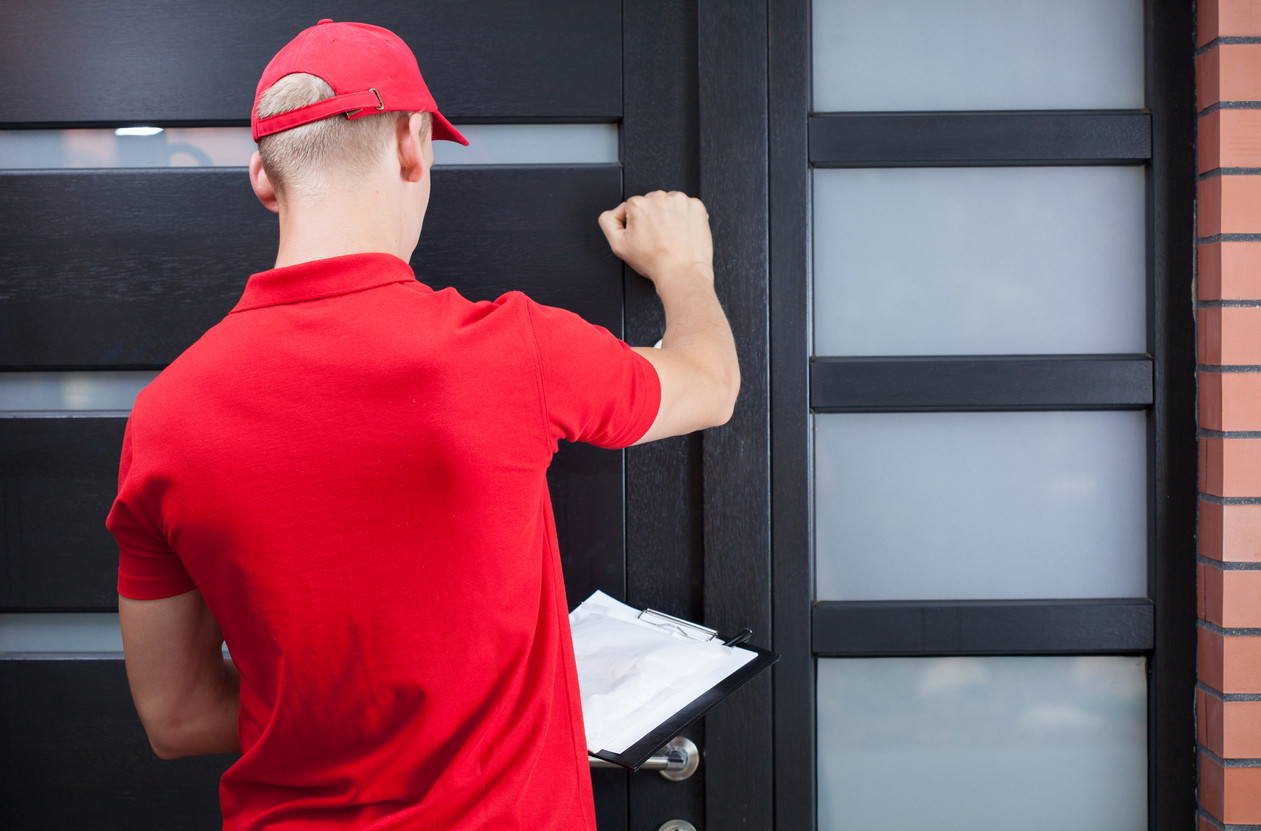 The Process of Becoming a Do Not Knock Community
Joining the program is simple.  NOPEC walks you through the process of passing the necessary resolution to enroll your community.
NOPEC provides Do Not Knock resolution language to your community.
Your local government would then take action to introduce and pass a new ordinance.
Once the ordinance is passed, your residents are able to sign up to join the Do Not Knock Registry.
Is Your Community a Do Not Knock Community?
NOPEC's Do Not Knock Program is currently located in these communities.
Alliance
Auburn Township
Brecksville
Brook Park
Eastlake
Glenwillow
Highland Hills
Maple Heights
Mentor-on-the-Lake
Middlefield Village
New Franklin
Newburgh Heights
Northfield Center
Parma
Reminderville
Roaming Shores
Tiffin
University Heights
Warren
Wickliffe
Willowick
Protect Residents from Unwanted Door-to-Door Solicitors in Your Community
To find out more about the Do Not Knock Program, feel free to give us a call at 440-249-7825, email outreach@nopec.org, or fill out the form below.  One of our team members will be happy to help.  
EMAIL US
Request more information about becoming a
Do Not Knock Community